Plants are key to creating a wildlife haven, obviously.

But, which ones? Not know where to start?

Instead of trying to choose from the thousands of bee or pollinator friendly ones, simplify your choices - Double up!
Double up on everything - ie choose plants or garden additions that serve at least two functions. Then it's far easier to decide what to do.

Plants which are butterfly friendly are almost always, bee friendly - so, a double hit.
We point to some that birds like as well and bingo!. That is a triple-up.

On another tack. Wildlife friendly gardens can look tidy. Perhaps there is a half way house where wildlife are happy enough but the garden looks kept albeit not manicured. They don't have to look wild and unkempt.
Choose useful perennial flowering plants
- coneflowers, michaelmas daisies, verbena bonariensis, black-eyed susans etc. etc.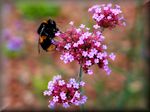 - choose for colours, relative heights and flowers from early summer to late autumn
- favourites with bees, other pollinators and butterflies
- look great in summer - choice of colour, height and shape
- another Double whammy for sure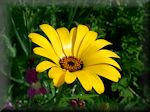 Add water
- frogs, toads and newts (amazing how quickly they find it)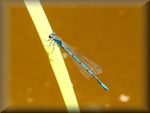 - of course, birds come to drink and bathe
- attracts many insects with damselflies and dragonflies really adding interest
- add bog or marginal plants for the pollinators
- a Quadruple whammy - a must do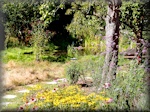 Sow a cornfield patch
- moths, all pollinators, butterflies, birds and more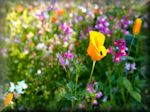 - moths are attracted due to the variety of plants
- 'rotation' of flowers means a constant food source for butterflies and pollinators
- birds will find various seeds
- a Triple whammy - even a small patch can work - a 'must do'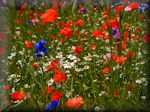 Choose beneficial shrubs and small trees ie buddleja or butterfly bush
- small bush - prune it as you want - dead easy to keep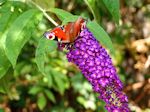 - loved by butterflies
- a favourite with bees and other pollinators
- looks great in summer - several colours to choose from
- another Double whammy for sure